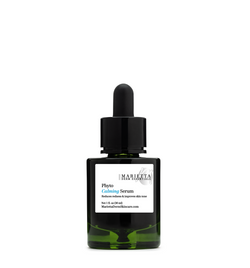 Topix Pharmaceuticals, Inc.
Phyto Calming Serum
This serum instantly calms, comforts and relieves skin, reducing visible redness while delivering essential hydration. Helps restore skin to a more balanced state immediately post-procedure, optimizing treatments and outcomes.
*  NEW serum with concentrated botanicals & a dynamic antioxidant system provide balance & relief for multiple skin concerns
*  Ideal for sensitized, inflamed skin (rosacea, psoriasis, acne), stressed skin (hormonal), & over exposure to sun, harsh weather, etc.
*  Helps restore skin to a more balanced state immediately post-procedure, optimizing treatments & outcomes
*  Proprietary Botanical Correcting Complex reduces redness, soothes, calms & strengthens the skin barrier delivering essential hydration
*  Reduces visible redness over time *Leaves skin brighter, softer & smoother
*  Fast-absorbing, lightweight serum glides on to create a protective, long-lasting moisture shield
*  May be applied immediately post procedure